Archive for October, 2013
The Jeff Adams – For Real ® Podcast Episode 39
© 2013 Bucketstomp™ Productions All Rights Reserved
More music than conversation this time around. I've got a few gigs coming up. Original music this week includes acoustic renditions of "All My", "As The Moment Passes By", "Hour Of Midnight", and "Childhood Dream". My post-episode, porch-sittin' cover is a humble rendition of a Men At Work cover called "Down Under". Me as well as my old band Frozen Pop were mentioned on last weeks "Hometown Heroes" program on WSTW-FM Wilmington, so I put that little excerpt at the end there. Cheers!
The Jeff Adams – For Real ® Podcast Episode 38
© 2013 Bucketstomp™ Productions All Rights Reserved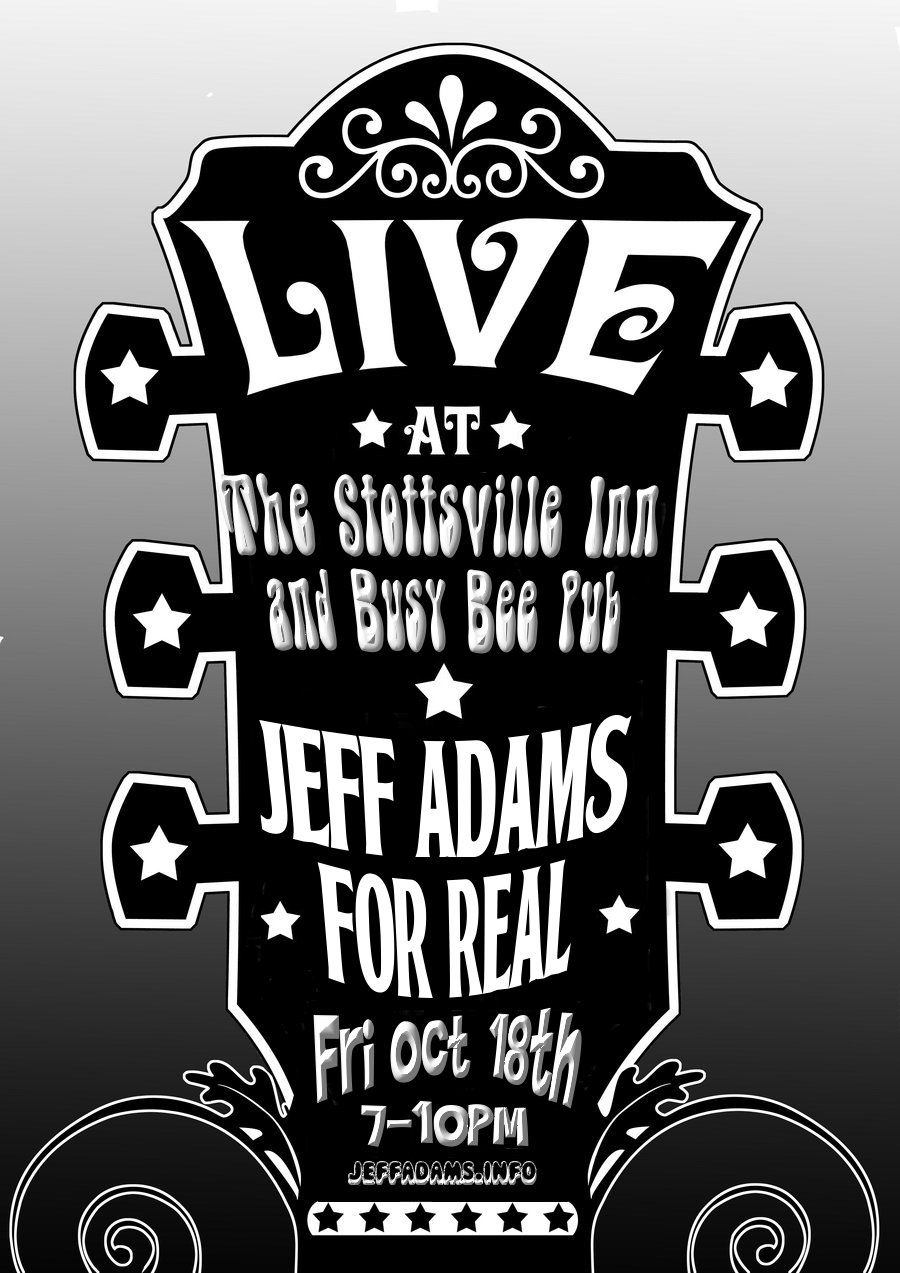 Booking a few more gigs here and there, I'll be performing at The Stottsville Inn and Busy Bee Pub in Pomeroy, PA this Friday evening from 7-10 PM – hope a lot of people can make it out for some live music at a very cool place!
Lots of great current event talking points in this particular episode – plus a bunch of newly compiled original music recordings, including "See The Light", "Images", "The Freedom That Could Be", and "The Keeper Of  The Memory". My post-episode porch-sittin' live cover is my acoustic rendition of Nick Lowe's "Cruel To Be Kind".